We spent the weekend celebrating the Christmas season.
We started with our Church Christmas banquet and finished with Mr. D's work Christmas party.
The Girl was a champ.
Taking in all the festivities.
Unfortunately, Sunday morning she had her little seal cough back.
We spent the day nursing her back to health and hope she is back to normal ASAP.
Next weekend is a busy as this weekend was.
No time for sickness.
This year I helped with the decor for the banquet. It's always a fun time to get in the Christmas spirit and spend time with some other great women in our church. I'm not going to lie, I enjoy the lead up as much as the actual event. The decorations for the banquet are always tricky. We have next to nothing for our budget and a large naked room to work with. The theme was "Old Fashion Christmas" so the tables were decorated with lanterns from IKEA, burlap, glittered pine cones, red ornaments and gingerbread men at every place.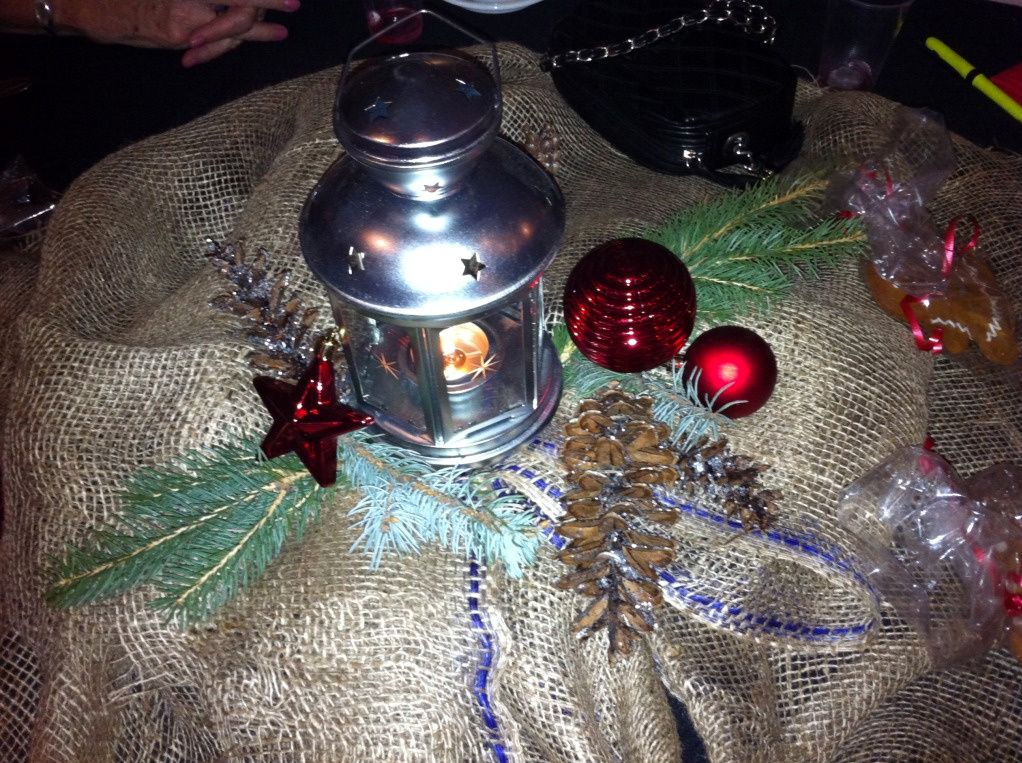 To go with the "Old Fashion Christmas" theme we strung popcorn strings on the tree. This was a fun project. We got a bunch of women around a table with Christmas carols, treats and lots of chatting!
My friend even convinced her husband to make a snow globe...that's right a snow globe! This man is every DIY'ers dream! They saw something similar at another Christmas event they were at, next thing you know he's building a better version for his wife. Isn't it amazing?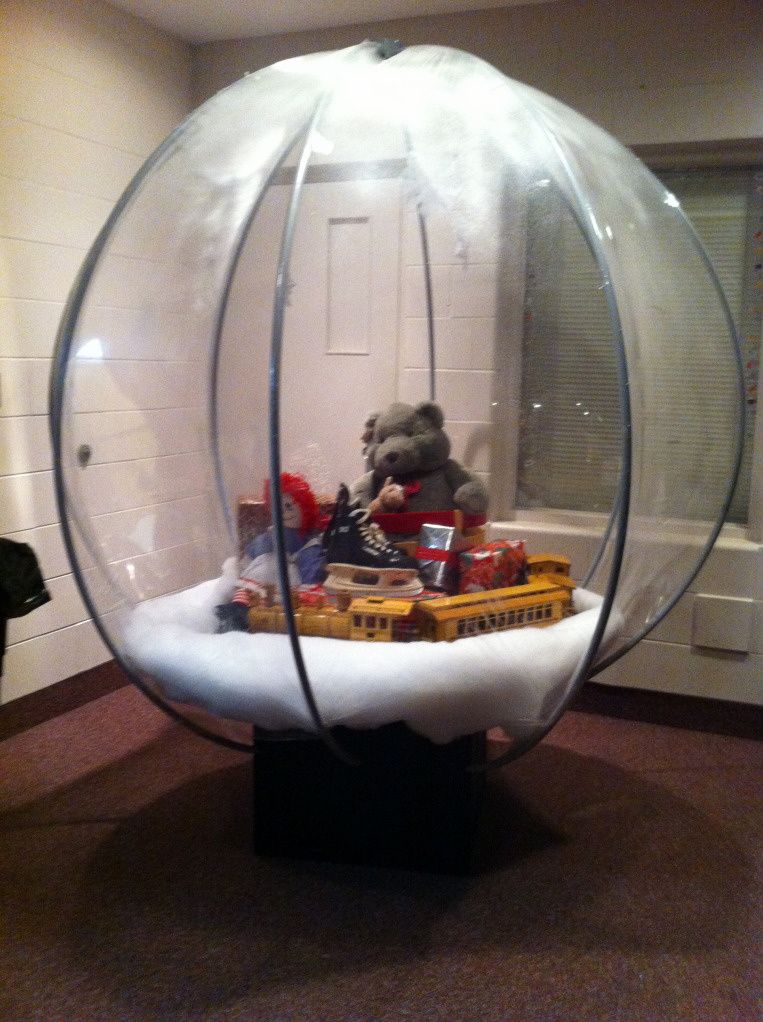 We also painted a winter scene (by we, I mean, I painted a few trees and the yellow windows...another one of my friends was the master mind behind this...I was impressed) It was the perfect background for families to take pictures. There was also a fake tree and a life size frosty made of newspaper and a white blanket.
Here's a view with the shoes and Frosty!