Yesterday
I talk about how big The Boss is getting. I cannot believe she will be two in just a few weeks. Last year, I started planning The Boss' first birthday the day she was born (not exactly that soon, but I planned for a long time). You can see my many tutorials for this huge event
here
. This year I hadn't thought too much about her party until my niece turned two...she's eight weeks older so that means it's time to start thinking about it. While my sister was starting her plans she stumbled across a few Minnie Mouse ideas and sent them too me. Her email read "You should do this...she'll freak." Since my older sister throws awesome parties for her kids I decided to take her advice and start my planning.
I spent sometime Googling Minnie Mouse Parties and found a number of inspirational ideas. Apparently my two year old isn't the only one obsessed with Minnie Mouse.
The first thing that caught my eye where invitations over at
lil sugar
. Last year I used a photo invite, so these would be a new project, and a change from last year.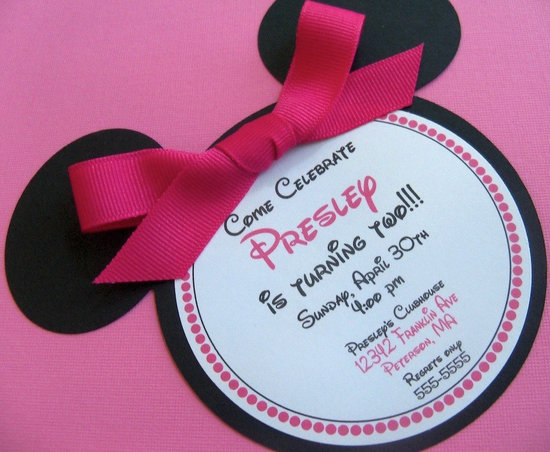 I found these over at
Patty Cakes Bakery
. She made them for her daughters 2nd Birthday as well. They are adorable but clearly way to difficult for my comfort level.
I've seen this idea in a number of cute versions. It seems a little easier and closer to my cake decorating ability.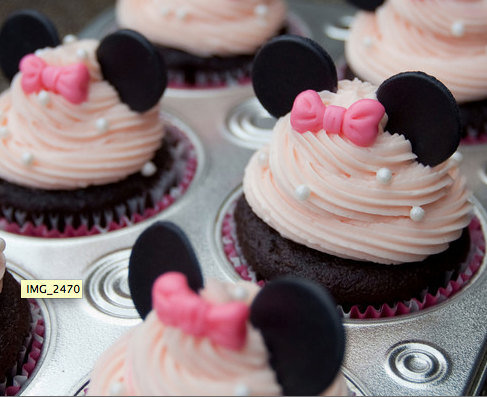 And I saw cute thank you tags
here
.
I really want the decor to be simple and subtle but still fun and whymsical since it's a toddler party. I plan on using balloons similar to these. Maybe it's because I was born in the 80's and attended a number of showers from the mid 80's to early 90's but I really like helium balloons.
Since I was in the mood and feeling inspired I took a trip to Michaels to gather my supplies. As always, I have more ideas than I have time for. Stay tuned.