Today was my first free day since getting back from the beach so I spent sometime crafting. I really wanted to create this Pottery Barn inspired driftwood star. I am definitely not the first person to re-create this but this is how I did it.
While at the cottage my three year old nephew and my sister helped me collect my materials.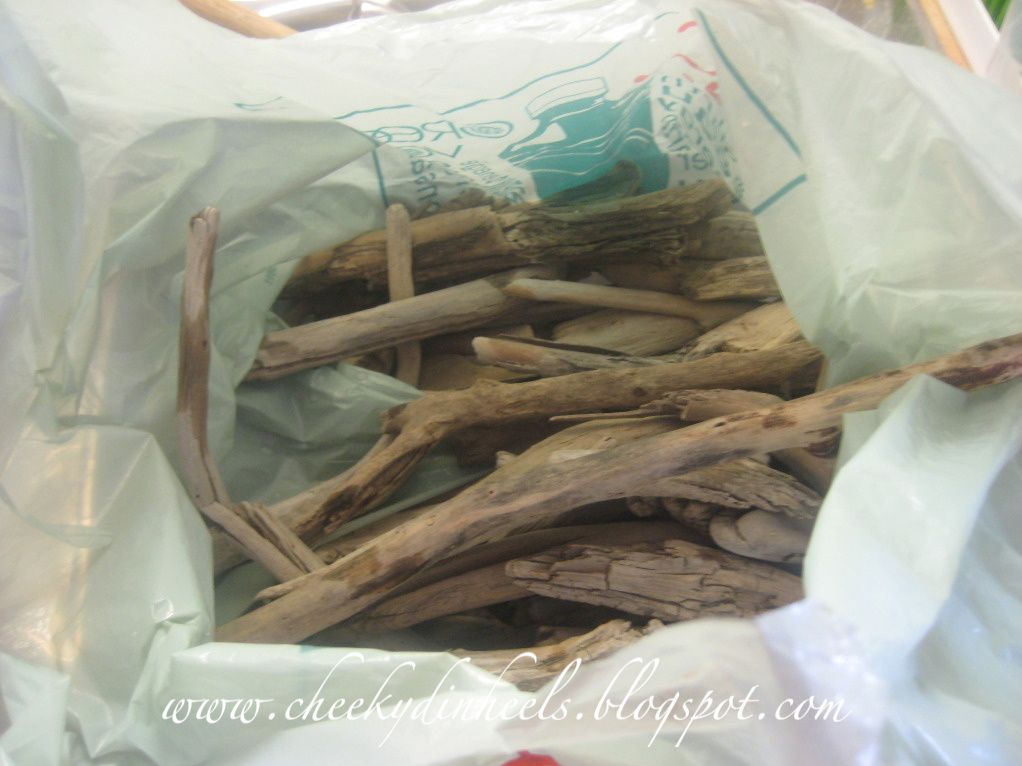 I then took them home and washed it to get the sand and bugs out.
(Yes, I did convince myself that running it under the tap would get rid of all bugs...hush now, it worked I think?)
I then laid it out in the sun to dry, add a round of rain and a second round of sunshine, and my wood was ready to go.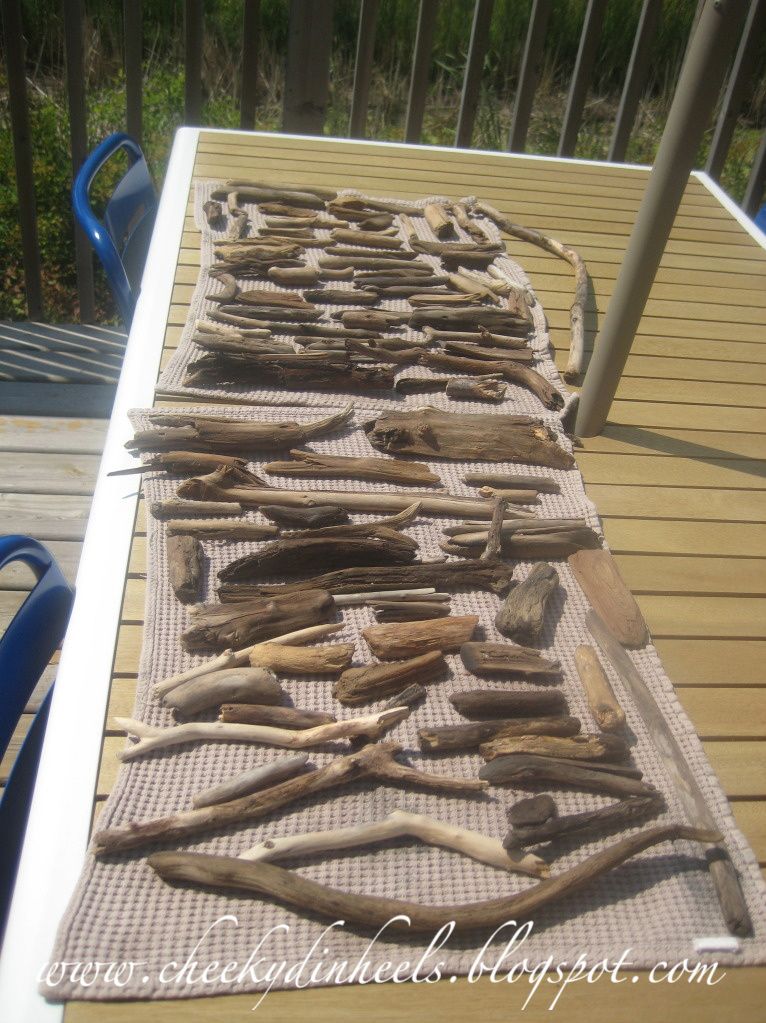 Next, I drew a star and cut it out of cardboard. I stressed over this for a long time because I didn't know how to make a perfectly symmetrical star...you don't have to worry about this. The general shape is all you need to use as a guide. You will then glue on your wood which will shape the star.
You want it to be corky!
I placed a few pieces in their spot and then glued them on with a glue gun. It was kinda like a puzzle, but a really fun puzzle.
(I hate doing puzzles)
. Once I had the entire thing covered I layered pieces to fill in holes and make it more dimensional. What do you think? Not bad? Best part, it cost ZERO dollars to make! The only cost is the cardboard, which I had
(*cough* diaper box *cough*)
and the glue which I also had. Yeah, I am pretty sure the Pottery Barn version isn't made on a diaper box but I think mine is pretty dang cute!
It is currently displayed in our front entry way, which I am also currently working on sprucing up. Making small cheap changes to make it more homey. It is super hard to do though with builders beige on the walls. Ugh...what a terrible colour. I dream of owning a home one day and the first thing I will do is paint the entire house!
Linking to: