With my Mother-in-Law coming and my "stay-cation" starting I decided I would redo/update our guest room/office. However with the onset of the flu and a wild one year old I didn't get around to a total transformation just a few projects here and there. One project that I took on was this vase.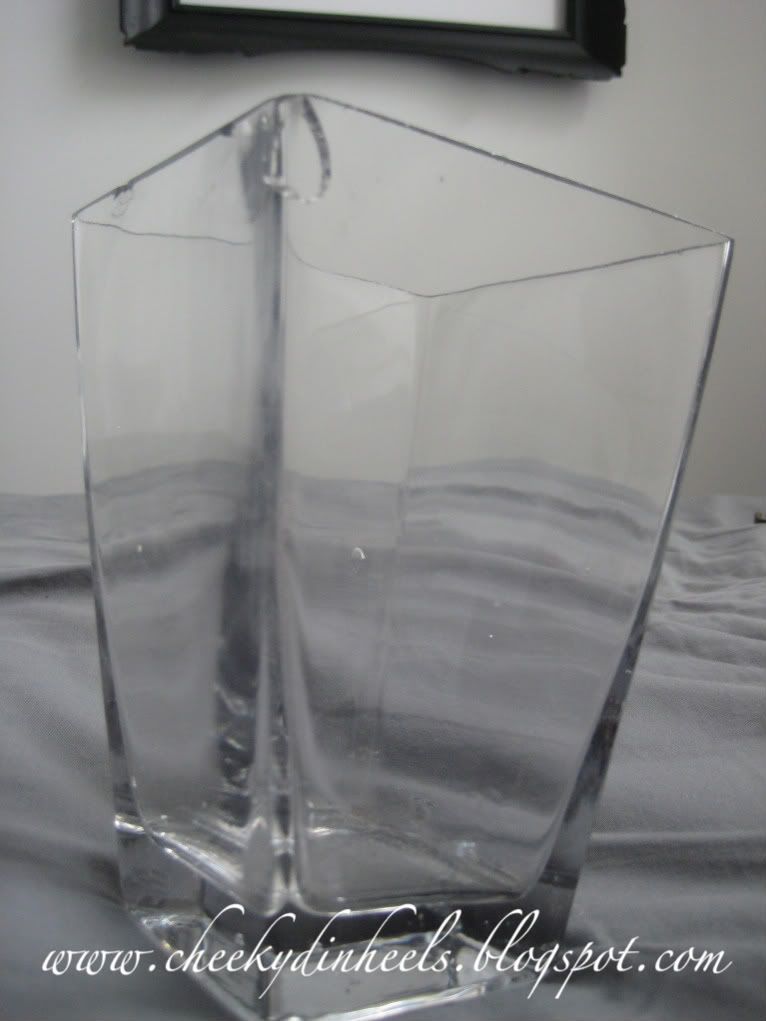 I absolutely love vases in different shapes and sizes. I have started a collection from flower arrangements Mr. D sends me and ones I pick up from thrift stores. I love using them for flowers, candies or displaying other small objects. When I dropped this vase and chipped the top I was so sad. I loved the size and shape. Being the little DIYer I am I knew there was a way.'
I, like many others in blog land, have found a place in my heart for jute twine. One of my first posts ever was a jute twine
vase
I saw someone else do and wanted to try. It took me about 7 days to complete an afternoon project, but I am getting much better. I also used jute twine on an easy frame
posted here
. Since each of these projects, I have noticed what others have done so fixing the chip in the above vase is a modification from other twine vases I have seen.
First my materials; My chipped vase, white glue, and jute twine.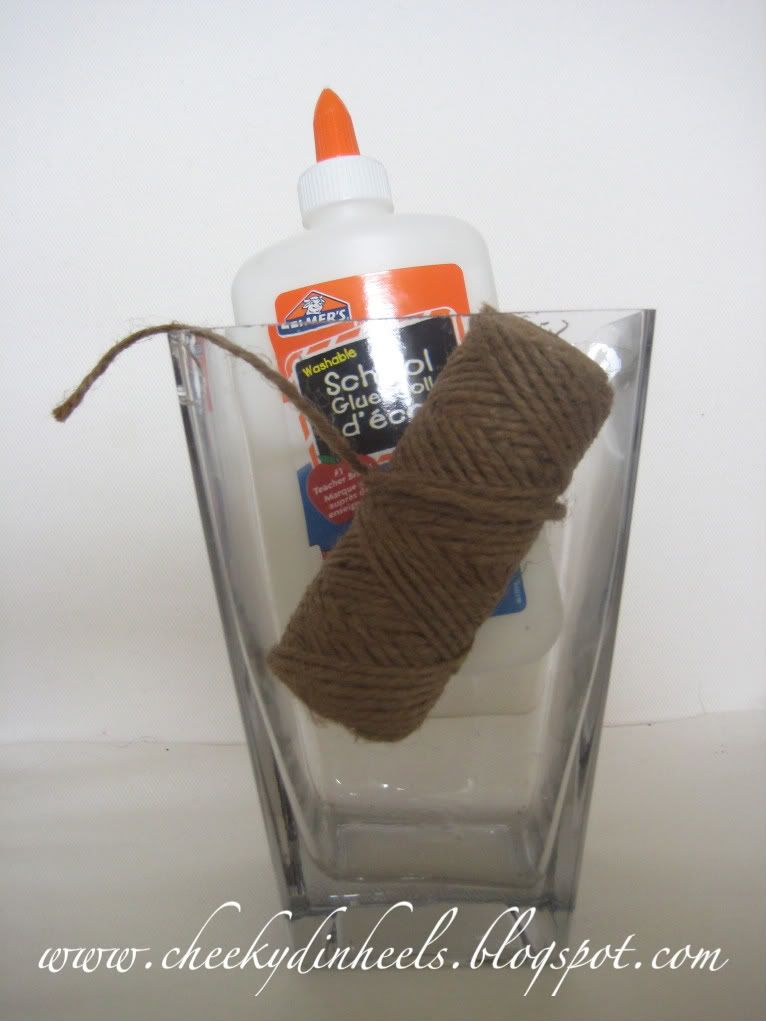 All I did was a small band of twine at the top of the vase. The band was about six times around the top. If you look to the back of the vase on the left hand side you can see the chip...when that's put in the front no one will even know.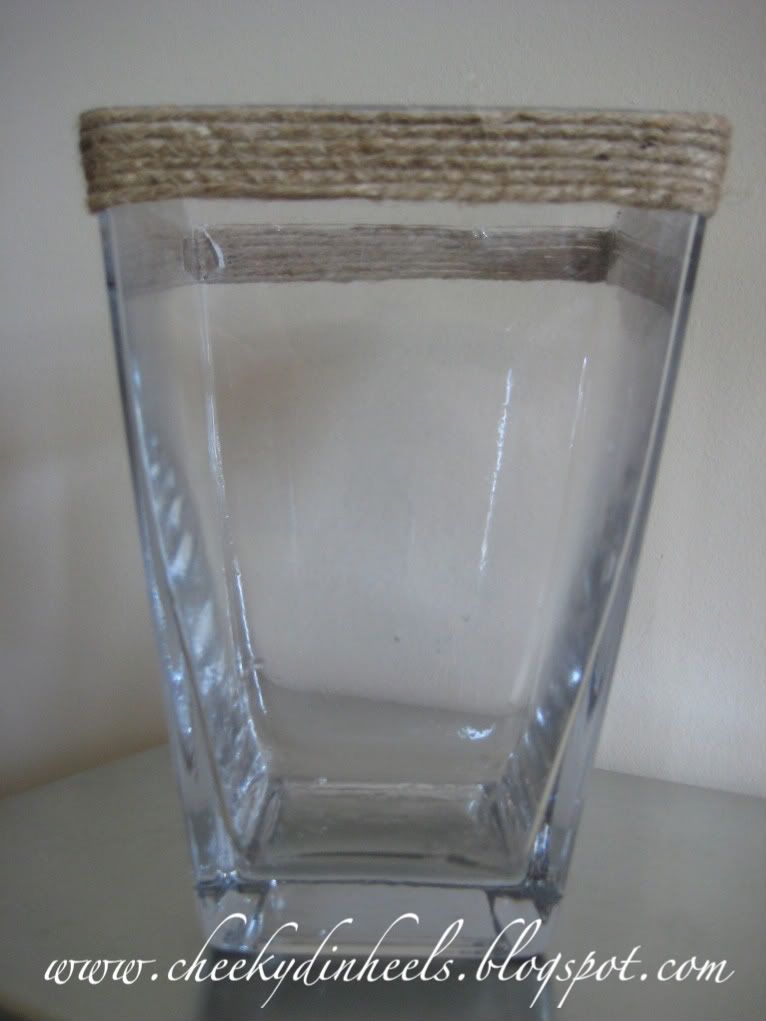 I placed this in the guest room/ office/ sewing room... and filled it with my sewing thread. It's perfect! I then placed an old IKEA vase beside it with some drift wood (collected at the beach) in it and hung my bobbins on it. A cute and decorative way to store my sewing materials.
* Yes that is all the thread I own...lame I know!
Linked to:
Sugar and Dots