For The Boss' party I was dying to do a flag banner. While in Florida I picked up this fabric at
JoAnn
with the intention of making a banner for the party.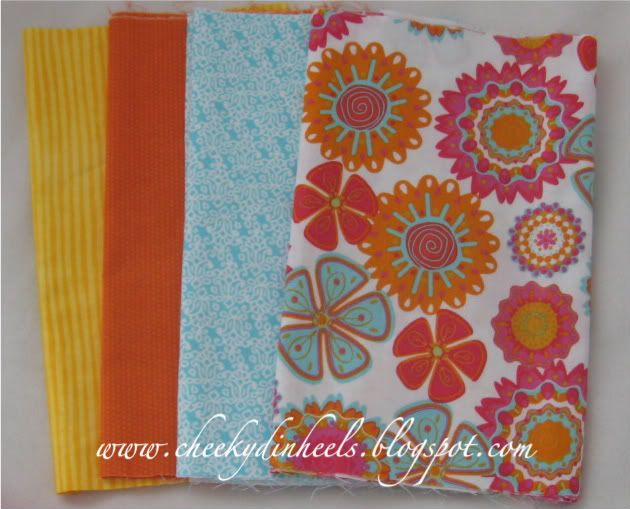 I ironed interface to the back of the fabric to give it some substance then cut triangles out of the fabric. Mine were 7 inches across the top and 8 inches in length.
Once all the pieces were cut, I set up a pattern with the pieces I had. I decided where I wanted each of the colours. I then sewed the triangles to a white ribbon the length of the area I wanted to hang the banner.
Once it's complete hang the banner. It looked AMAZING! It was youthful, fun and added a great splash of colour.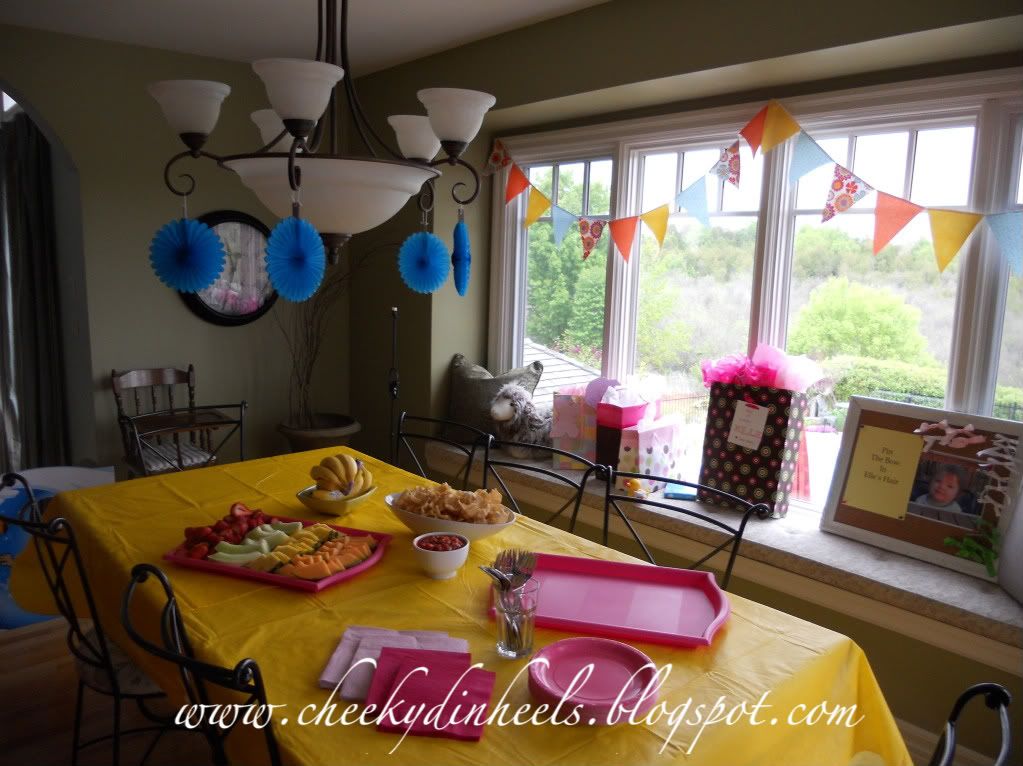 Helpful Tips
Make your triangles 7inches wide and 8 inches long
Use a thick ribbon (I used one 1/4 inch thick and it was hard to sew on). Next time I would use a thicker ribbon and sew along the top and bottom of the ribbon.
Buy small fabric pieces, you can probably grab them in the ends section if you are a frequent shopper and look often. I bought a 1/4 of a yard of each fabric and only used about half of each piece.