Last weekend I attended one of my
favourite bloggers
garage sales. Since I love her style I figured I would probably love her junk as well. Her and her Mom gathered their stuff and set up shop. They were lucky enough to have a beautiful day as well as take advantage of all the buyers attending a sale next door too. I was right, I did love her junk. While visiting her sale I picked up a few things, and the best part...they were FREE! Apparently my money was no good at their sale. Family doesn't let family pay for each others junk!
I grabbed this cute frame. It has a scratch on it, but thanks to my new love of spray paint I see no need to buy new frames. There is nothing a good coat of spray paint can't fix, not to mention the benefits of up-cycling!
I also picked up this awesome vintage suitcase. I have no idea what I am going to do with it. I want to do like 20 things with it.
Hare Styling
and I were trying to decide what the best use of this awesome "vintage" case would be, when my Aunt piped in, "It's not that old I got it for my honeymoon!"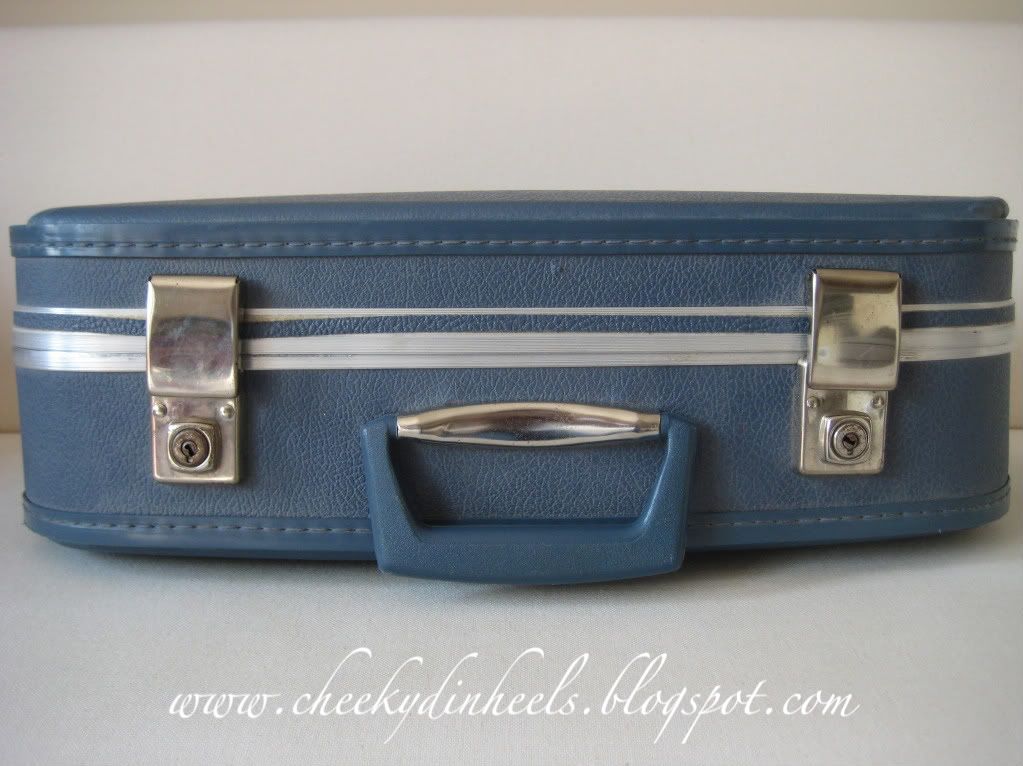 It's not that old but I still love the look of it! Some great finds if you as me. Now I just have to decide what I want to do with them!