This is the second last posting about The Boss' birthday. The other day I posted about one of the games we played. The other game I planned for The Boss' party was inspired from an Easter DIY found in the April 2011 issue of
Canadian Family
magazine.
Materials Needed:
Old or new socks
Sandwich bags
Dried Beans
Embroidery Thread
Ribbon
Scissors
Hula Hoops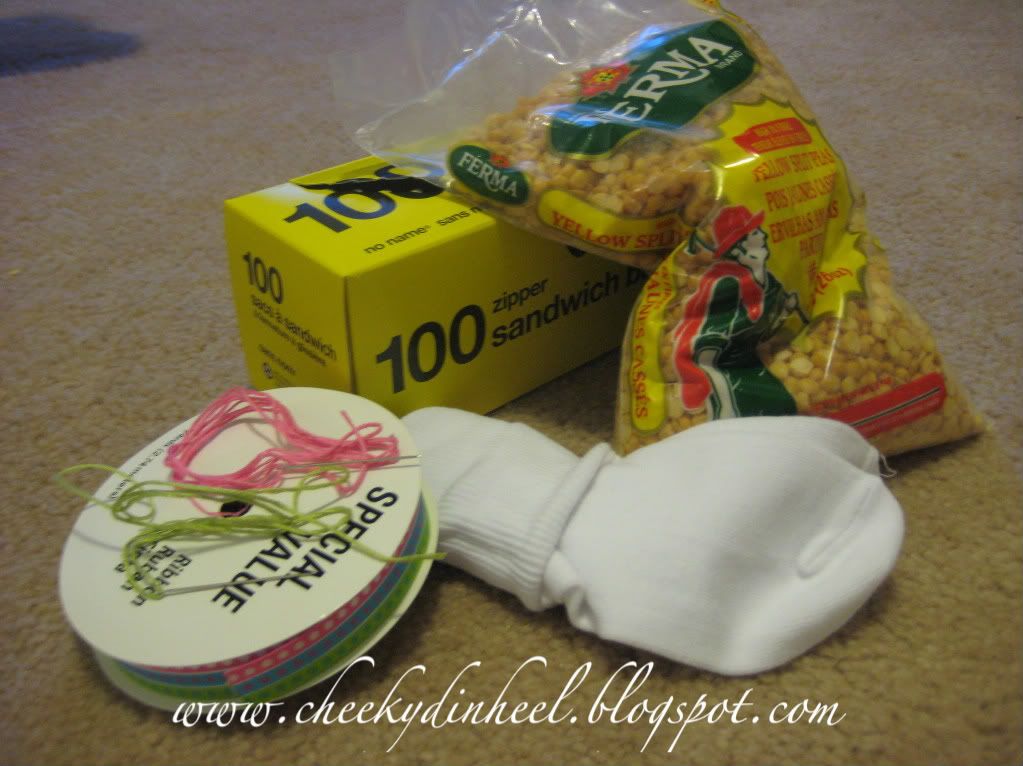 Fill sandwich bags with beans. You don't want the bean bag to be to packed so you might have to fill the bag and try it in the sock.
Stitch the eyes and nose on the sock approximately where the heel of the sock would be.
Put the beans in the sock and tie it off at the top. Cut the tube section of the sock in half creating the ears of the bunny.
Tie a bow separating the head of the bunny from the body of the bunny.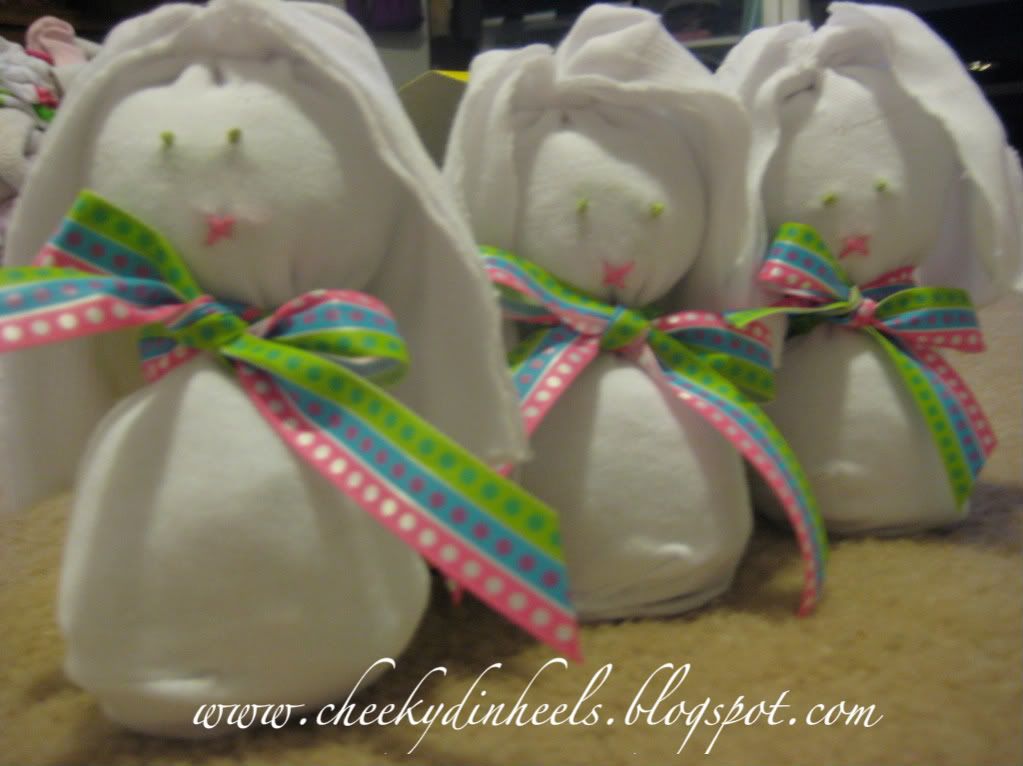 I unfortunately didn't get a photo of these finished and in their little bucket but I had them in a pink sand pale with two pink hula hoops. This kids took the bunnies out of the bucket and tossed them into the hula hoop. Super easy and kid friendly!