I wanted to do something fun for the little girls invited to The Boss' party. Since I am obsessed with baby girl headbands and hair bows, see
here
, I thought it was only natural to make the girls hair bows!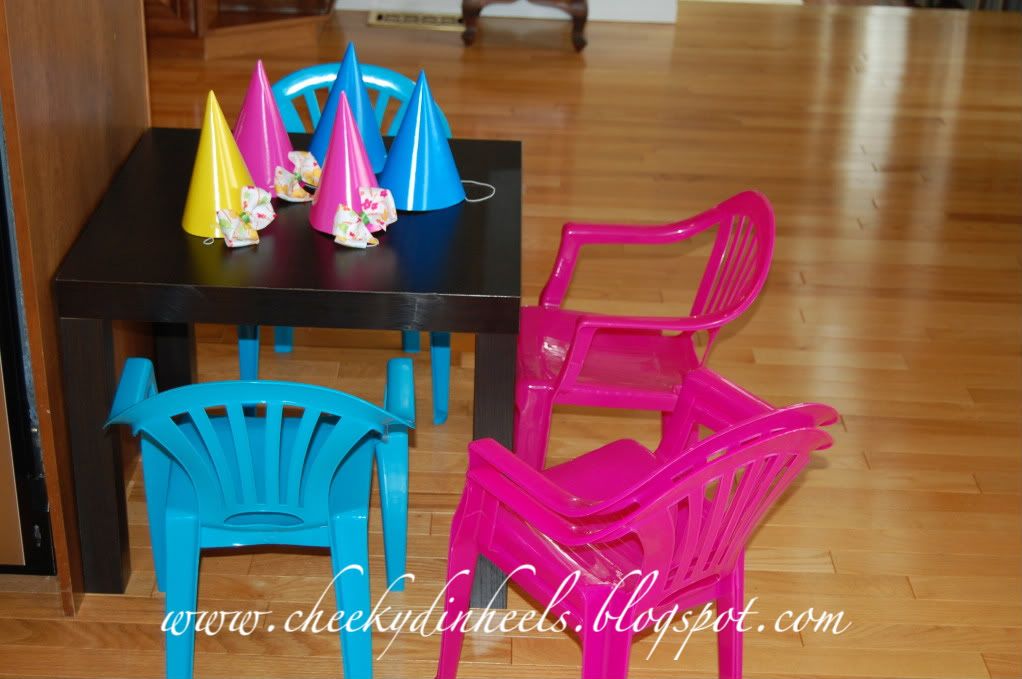 To make your own bows follow my tutorial
here
. I made these bows pop more by using a different coloured ribbon in the center of the bow. Once the bows were done, I simply used a hole punch and cut two holes in the girls' party hats and attached the bow. Cute, cute, cute! The girls got to take these home with them after the party.
Below is a picture of The Boss and her buddy sporting their bows. The cutie beside The Boss was the best little party go-er...my poor baby was teething bad and not too cooperative. I believe the song
"It's my Party, and I'll Cry if I Want To"
suited her for about the first 1/2 hour, so unlike her. The great part about these hats was when The Boss refused to wear her hat, the bow was a great compromise. She still looked sweet sporting just the bow!