We just got home from Florida! Other then our flight being cancelled and rescheduled from last night to today
(resulting in a full on meltdown by The Boss...yes we were those people, and we are very sorry if you were on our flight)
the trip was wonderful. We love visiting our family and soak up every second in the sun. As always it was so sad to leave but we will be back in less than 8 weeks. I am still getting the pictures together but wanted to share some of the highlights.
We went shopping, played in the pools, spent a day at Sea World, visited family and friends, introduced the girl to fireworks, shopped some more, and swam even more! If you are ever in the Orlando area (we spent 3 days there) be sure to check out both the Prime and Premium Outlets...amazing!
The flight there, she was an angle (this was her 4th trip on a plane, she knows the drill). There is no photo evidence of the flight home...we are trying to pretend it didn't happen.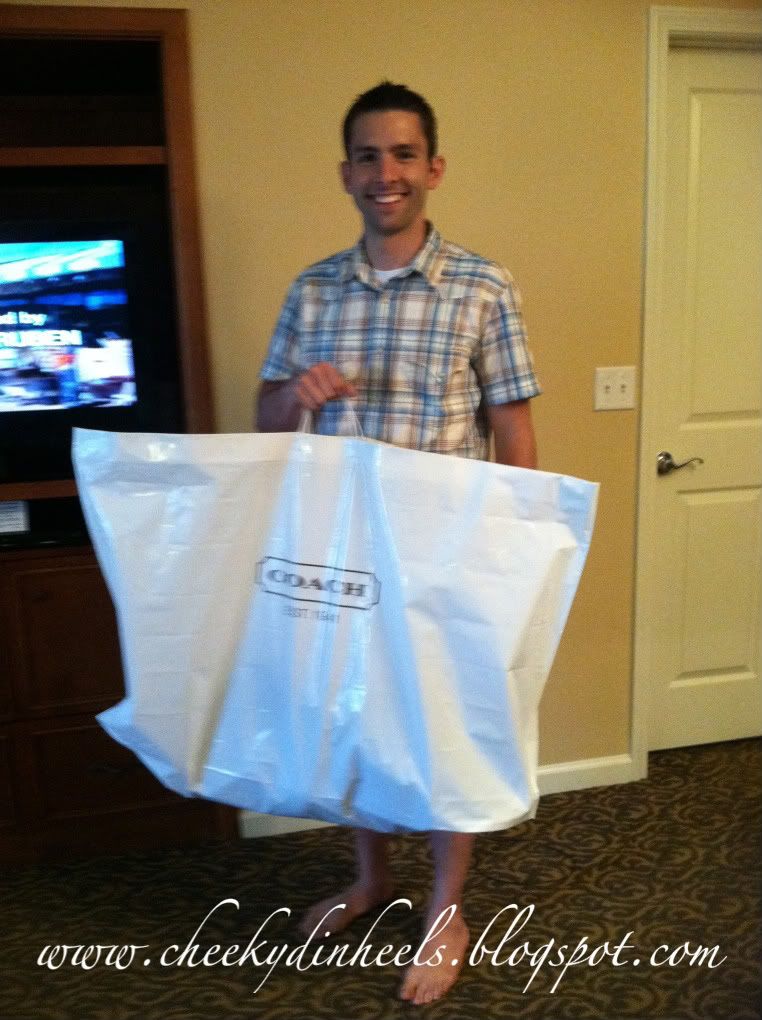 If you can't read the bag it's a Coach bag, and yes this was his purchase not mine!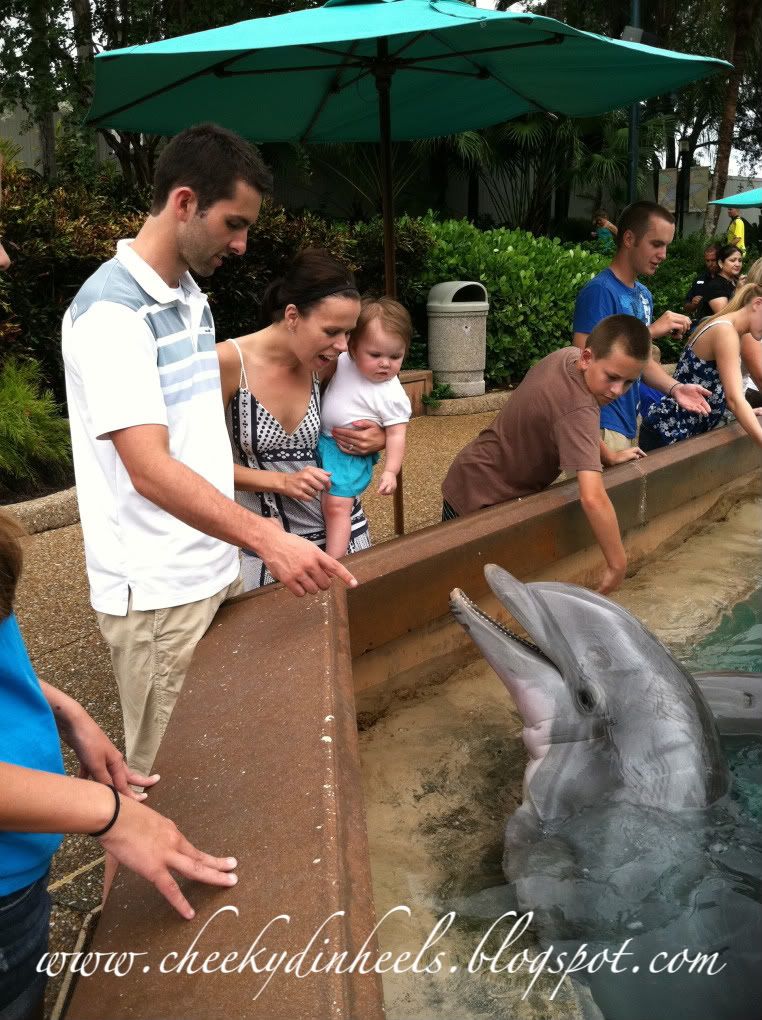 We fed the dolphins at Sea World. This was really special for so many reasons but especially because the Hubby and I did this together four years ago when I came to Florida to meet his family. They took me to Sea World and we fed the dolphins because I love them and it has always been my dream to swim with them
(I have since also swam with them)
. We have a picture, almost exactly like this one, of me and hubby before we knew we would be a family.
There were a number of moments on this trip where there was nowhere else in the world I would rather be. This was one such moment. In fact, as we watched The Boss run and squeal having the time of her life, my father-in-law said to me "This right here is worth every penny". I agreed. The weather wasn't great while we were in Orlando but the moments as a family were. The Boss is growing so fast and I just love every single second and the time we get with her.