The other day I mentioned that my best friend was having a baby and I posted about one of my gifts for her
here
. Along with the blanket I also made her some baby girl headbands. That's right...don't invite me to a shower for a baby girl and think I am going to show up without a headband. Don't worry baby...Auntie Chelsey has you covered!
Anyway, my best friend is working on her baby girl's nursery
(I'll get her to guest post when she's finished)
but right now she is struggling with the final touches. She has a beautiful chandelier that I am envious of. It is gorgeous glam for her baby girls room. The walls are light, the furniture is dark and the chandelier adds some glam. She invited me and our other Besty over to help with a curtain crisis, once we worked out the drapes we were trying to figure out how to bring the room together. It was decided that we needed some glass elements to add the girlie glam. While I was at my local thrift store I noticed these GORGEOUS mason jars. So I wrapped them up and gave them to my girl at her baby shower with the blanket. I know, totally random! Here's my thought...I put the baby girl bands on these and thought she could display them on a shelf. The glass would pick up the crystals on the chandelier and be functional in holding baby girl bands. I told her to give it a try on her shelf and see how it looked. I am secretly hoping she returns them to me...look how nice they look on my dresser.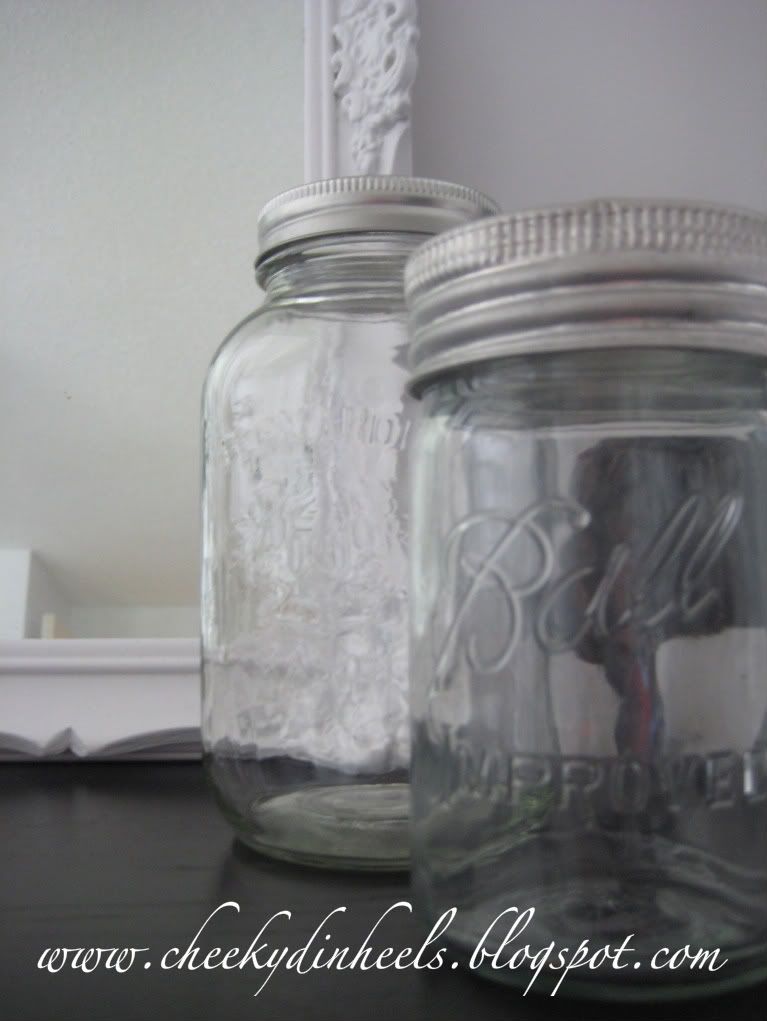 *Unfortunately I didn't get a shot of the jars with the headbands on them (Ugh I know)...but they were the perfect size to display them, they were pretty cute!