We had a wonderful weekend! The weather has been so hot lately and we haven't seen rain in over a month. The down side is that the grass has turned to crunchy brown, but we are loving the fun in the sun.
My parents house is literally right around the corner from where we live so we take full advantage of their gorgeous backyard and in ground pool. We refer to it as our cottage, or the community pool. We have all the perks of having a pool without the work and up keep. We are so appreciative of all the work they put in to make our "cottage" a great place to be.
We love swimming,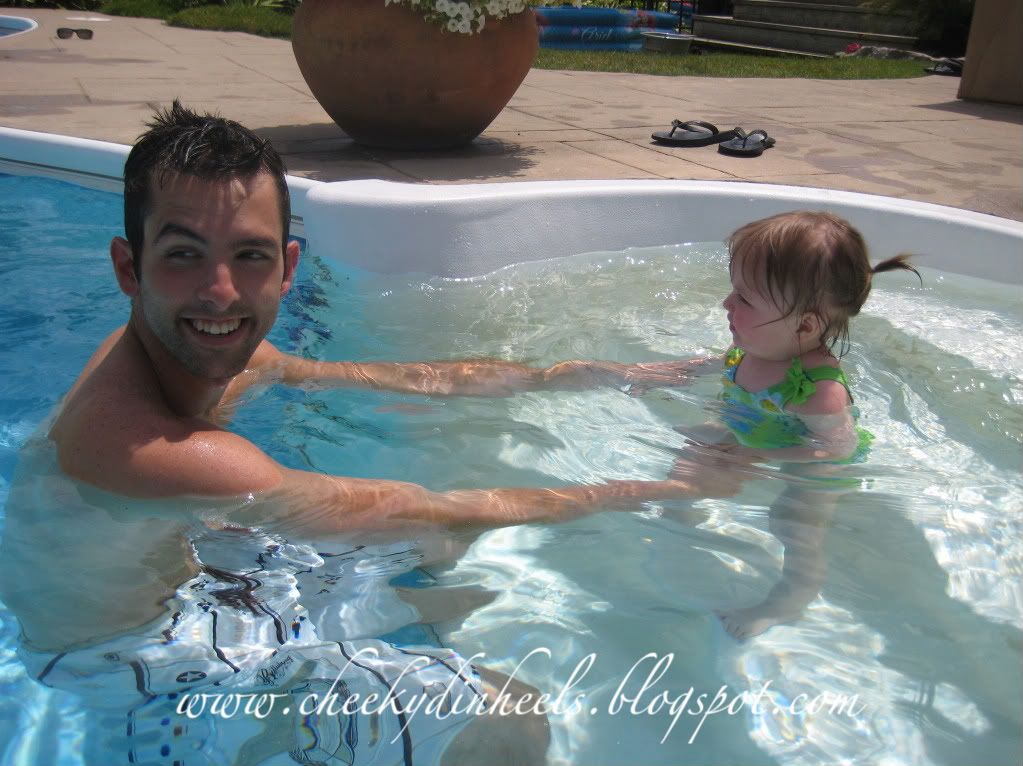 eating refreshing treats,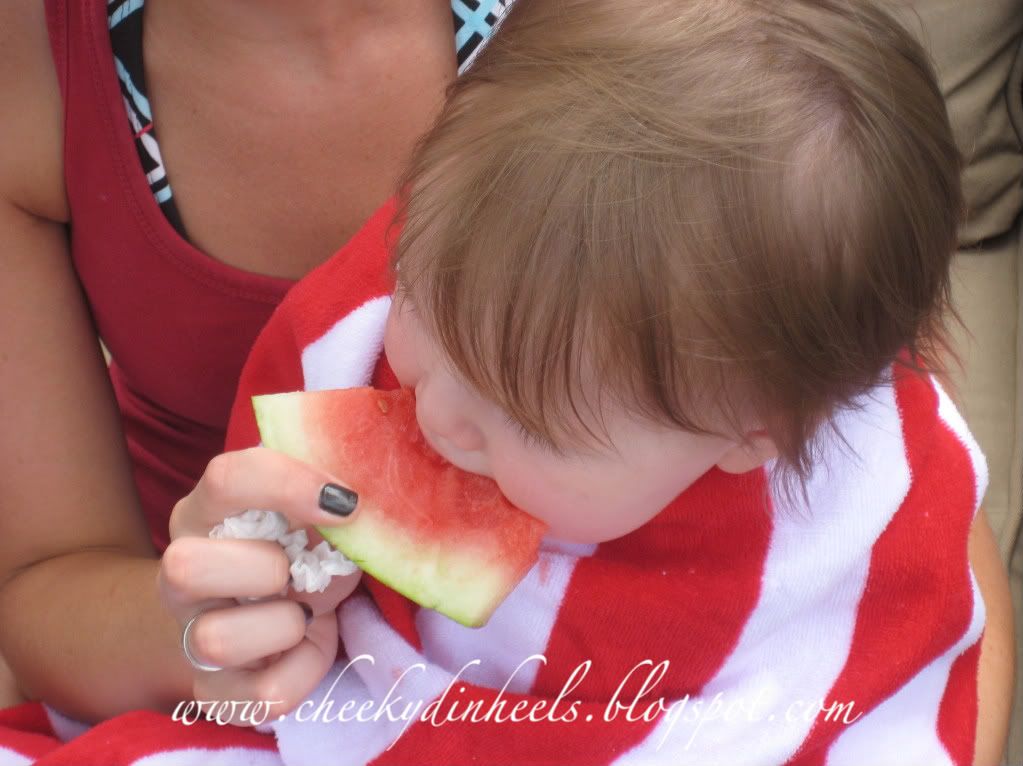 and snuggling with Mommy after a swim!