Today I am thankful for...
A healthy Baby. It's been a long couple of days but The Girl seems to be on the mend!
A Nana who is willing to nurse her grand baby back to health. This week my Mom took The Girl so we wouldn't risk her getting sick while recovering from Scarlet Fever.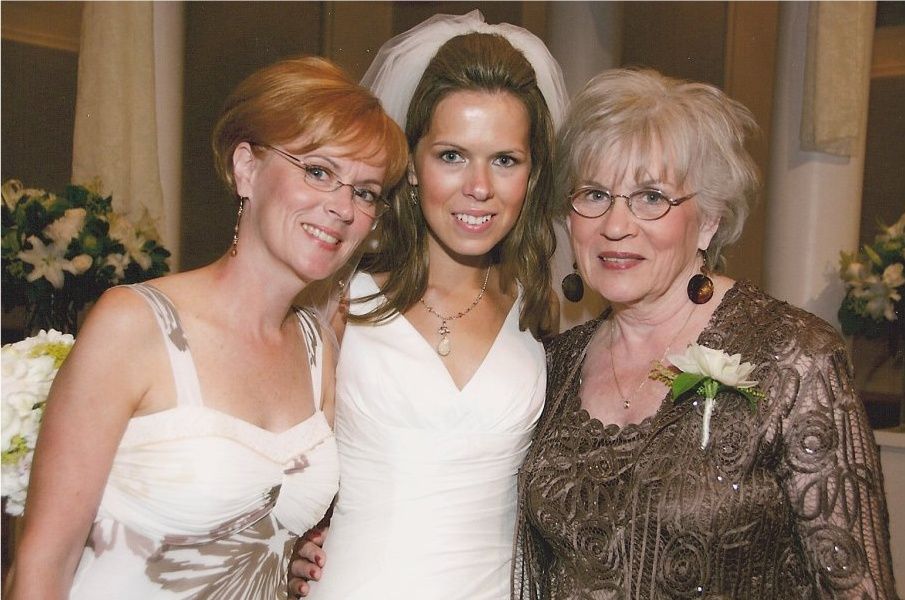 My Mom, Me and my Nana, can you guess where?
A Nanue (my Nana...the Great Grandbabies call here Nanue) who loves her Great Grandbaby so much and delivered flowers while she was sick. What a lucky little girl.
For my Hubby's 5:00 am alarm. That's right...5:00 am! Hubby started a new job this week in Toronto which means he leaves the house at ten to six. The night before his first day we picked a ringtone for his early morning wake up call together. We chose "Today is the Day" by Lincoln Brewster. There was something so appropriate about this song. We are so grateful for this new position and the opportunities it will present.
Today is the day the Lord has made; let us rejoice and be glad in it.
Psalm 118:24
Also, Happy Birthday to my Dad!
Holding my flowers while they loaded me into a car in the rain at my wedding.
Yes, it did rain on my wedding day, and no this is not his normal face...
a picture says a thousand words!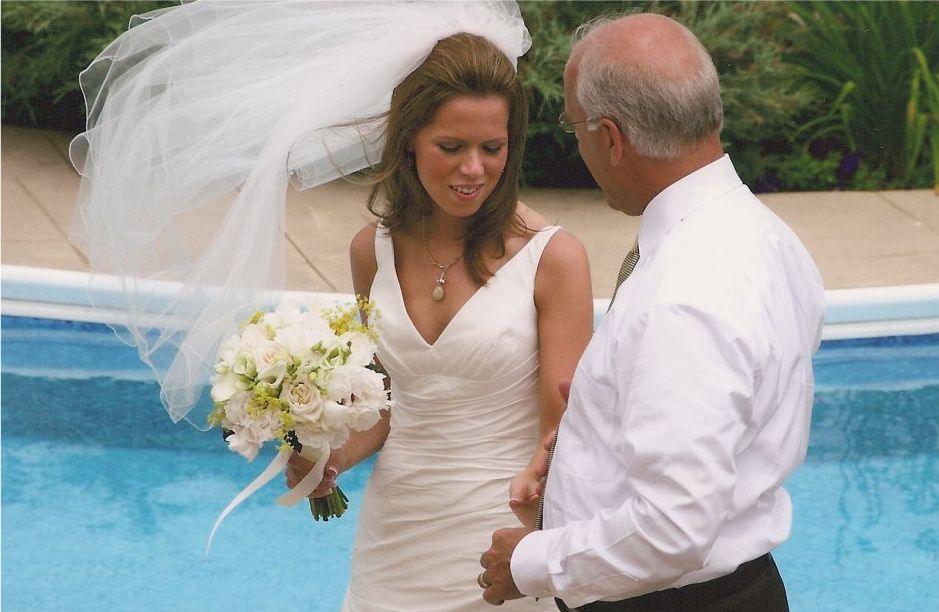 Love this guy to bits!
It's "Birthday Week" so if the kiddies are all feeling better we will celebrate him on the weekend.