I have heard of spring cleaning...who hasn't? But Fall cleaning? Maybe it's because the weather around here is even nicer than spring that is getting people in the mood to clean and de-clutter. I however am in fall mode which mean collecting and settling in for the winter. Hahah I sound like a squirrel. Either way I am gaining huge from the purging others are doing.
My parents are re-doing their kitchen which for some reason means they are purging and cleaning out their basement? I don't ask questions, I just benefit from their free-sale in their garage. This weekend The Hubby went over to help move some of their unwanted furniture into their garage. The Boss and I joined them for breakfast and then I headed to the garage to collect my goods. One of the things they were getting rid of was this white wicker toy box that was in my younger sisters room about 16 years ago.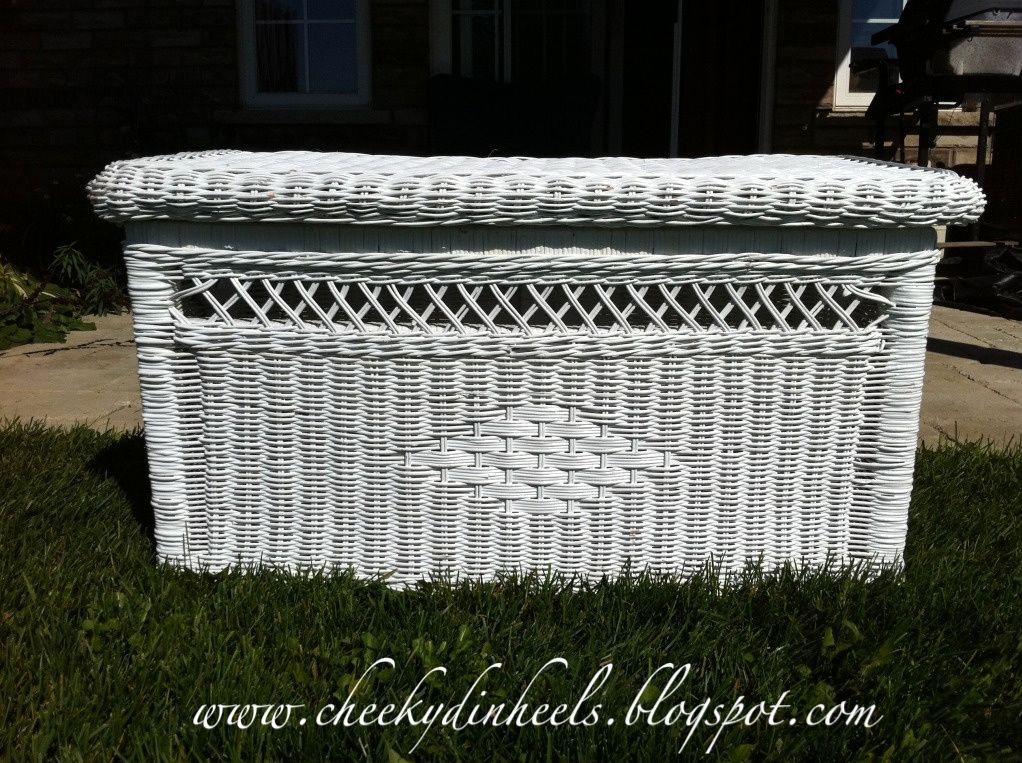 One of my pet peeves, and I am sure I have said this a thousand times, is a house that resembles a Toys R Us. Don't get me wrong, we buy The Boss pretty much everything she wants but I see no need in letting it clutter our home. I also don't child proof my home (ie. move breakable things out of reach...I just tell her no) but that is a discussion for a different day. Back to the toy box, I wasn't really loving the white wicker but every good DIYer knows that a good piece is just a spray can away from being a great piece. I decided to take a risk and spray the toy box a bright colour. It is for a child after all. I grabbed a can of Krylon Ivy Leaf, took advantage of the gorgeous weather this weekend, and sprayed my little heart out.
I was a little worried about the colour. The can looks more olivey thank yellow however after one coat it looked really yellowy which I was not going for, the second and third coat helped a little.
Here is the finished toy chest. I think the colour is a total fail. I wanted it to be a pop of colour but this is a little extreme.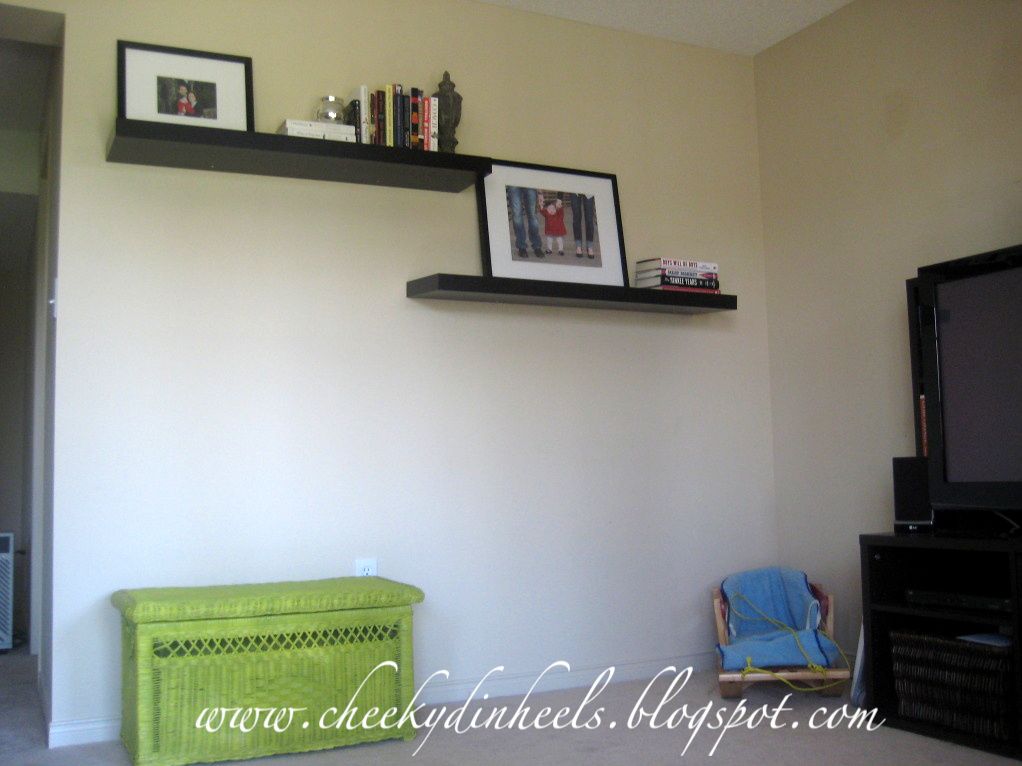 I am going to try to add throw pillows ect. but in the mean time I am brainstorming other colours...suggestions? I am considering doing it a metallic, perhaps bronze or maybe even gold. I will add pictures of it in the room once I work with it a little. Stay tuned!