Fall really crept up on me this year. The weather literally switched from hot summer days to crisp cool and sometimes down right chilly nights. Normally I am so excited to slowly build The Boss' wardrobe but this year it happened too fast. We got caught without our tights on.
I was thrilled when I saw this
tutorial
posted on
Make it and Love it
.
I always love Ashley's projects and one of my favourite outfits The Boss had last Fall was a gray dress that looked very similar to this. I had the perfect old sweater dress from Victoria's Secret to use and I love the idea of re-purposing. I set to work on her dress much to the dismay of the Hubby. Apparently he loved the dress I cut up...sorry Hubby, it was so two years ago.
I followed her directions, which we so easy to follow and was surprised at how great this dress turned out. There was only one thing I was not happy with, the neck. Some how in my cutting, cropping and inexperience I made the neck way too big. Have a look.
So I opened the neck and strung thin elastic threw and tightened it up. It worked perfectly!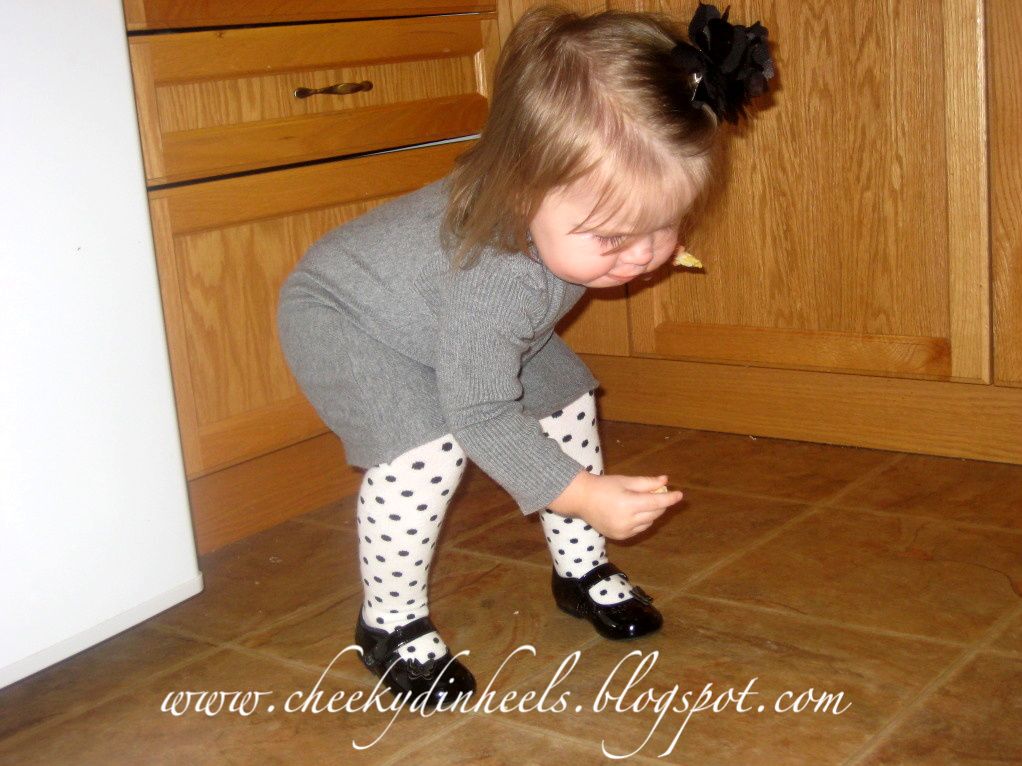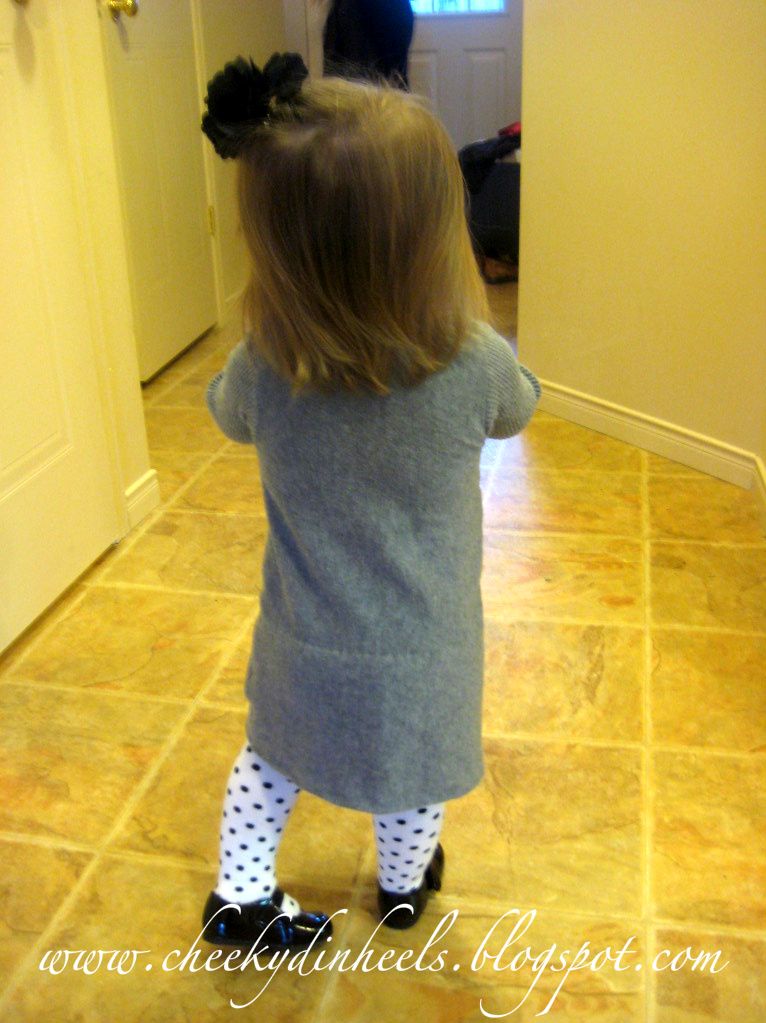 Proof it was a sweater dress before, here's the label and all. It was a cowl neck style hence the larger hem at the bottom of the dress. I actually really like how this looks in the completed project.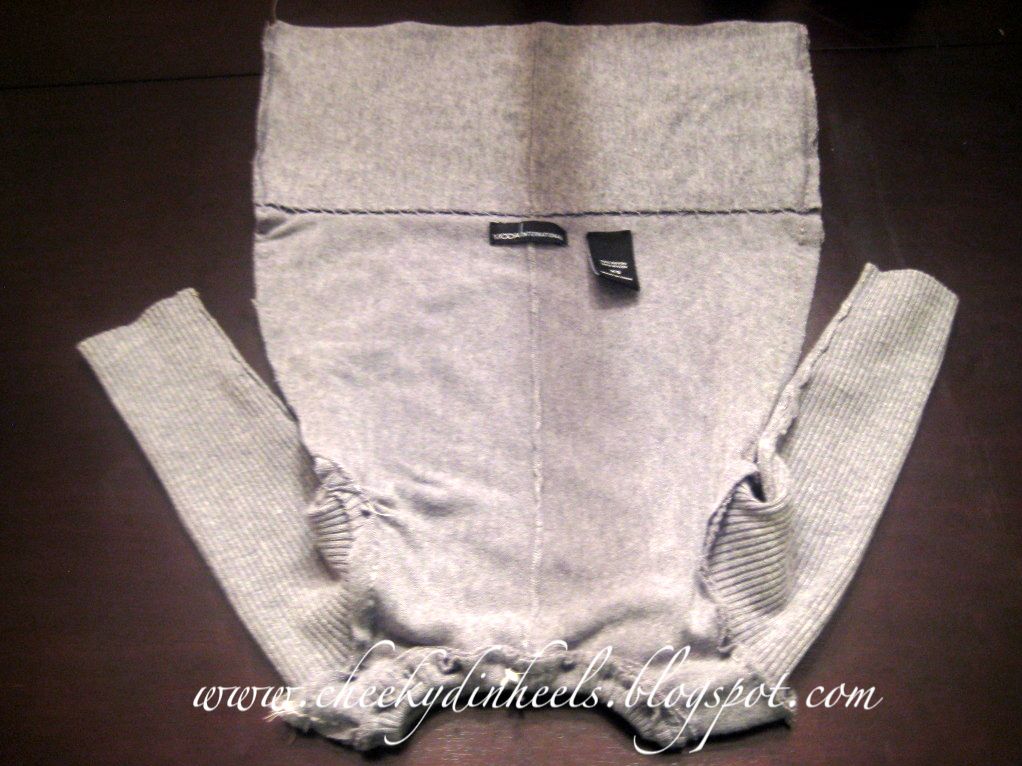 This dress is cozy, soft and versatile. I am thinking about adding a flower or something that clips on and off to spice it up a little. All and all a great dress for free and the perfect outfit for a trip to the doctor. Gotta love cold season!