As I have mentioned many times before I LOVE fall! It's not because of my birthday (that is any day now) but I just love the crisp air and fun fall activities. Even with fall being my favourite season I have never really decorated my house for fall. I always buy a pumpkin and often pick up a few gords that I never know what to do with, but other than that my house remains the same until I break out the Christmas decor, which for me happens pretty soon after halloween.
While I was at the dollar store the other night, picking up supplies for another project, I came across these window stickers. I remember my Mom giving us Christmas ones for our rooms when we were little kids and I loved them. In an effort to be festive I picked up some fall leaves for The Boss. She is only sixteen months so it was still a little advanced for her to do on her own but with some help she put the stickers on and off the windows a thousand times. Each time she got a huge smile on her face. The best part is that since the aren't stickers they can be reapplied as many times as The Girl wants and I won't find them stuck to any of my furniture. It was a much bigger hit than I anticipated. A dollar well spent!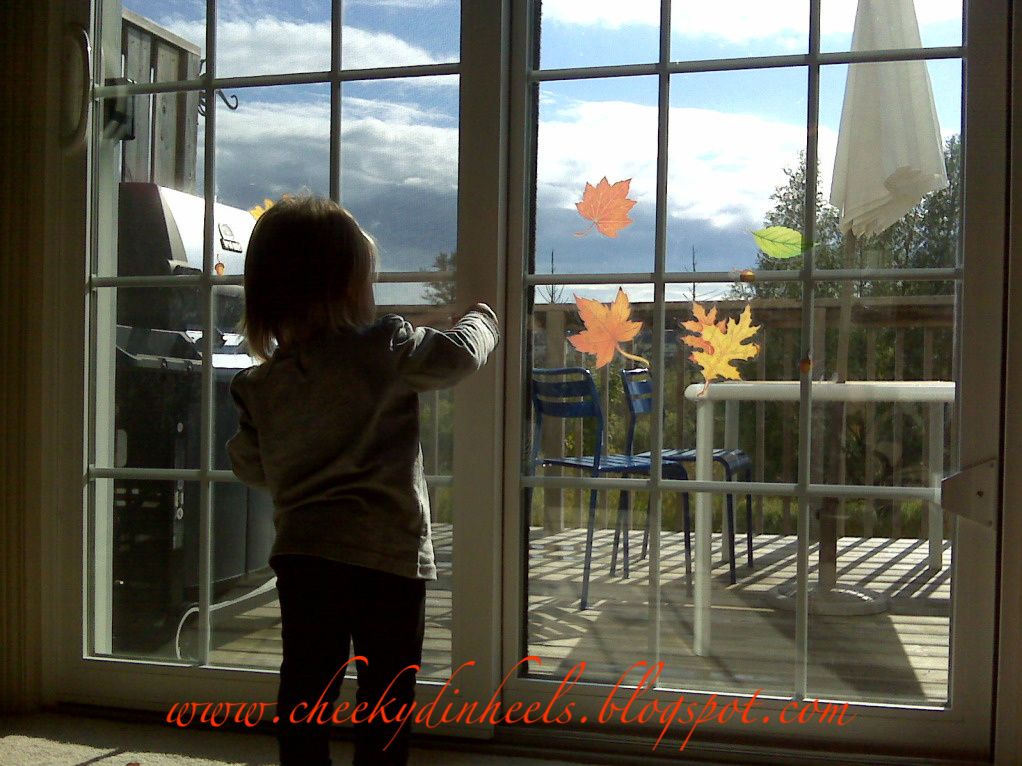 This little person was so funny and so fun while we were doing this that I let her give me kisses while we were playing even though she clearly had a cold. For that...I have had a sore throat all weekend!