When I was on maternity leave for a year with The Boss my Mom and I would spend many Fridays together. It was rarely ever planned but by Friday I had done all the house work I could tolerate and I generally needed out of my house. We nicknamed the day "Fun Friday". It didn't really matter what we were doing as long as it wasn't house work. My older sister was also on maternity leave at the same time and would join us from time to time. Now we are both back at work but have Friday's off or at least work from home on Friday's so we have the mornings to do something fun with the kids to tire them out for naps. Today we went pumpkin picking! It was so fun!
Picking the right pumpkin is tough work....you need to check them over completely!
I am so thankful for three healthy babies in our life, and time we get to spend together. We had a great time looking at all the pumpkins and picking the best ones.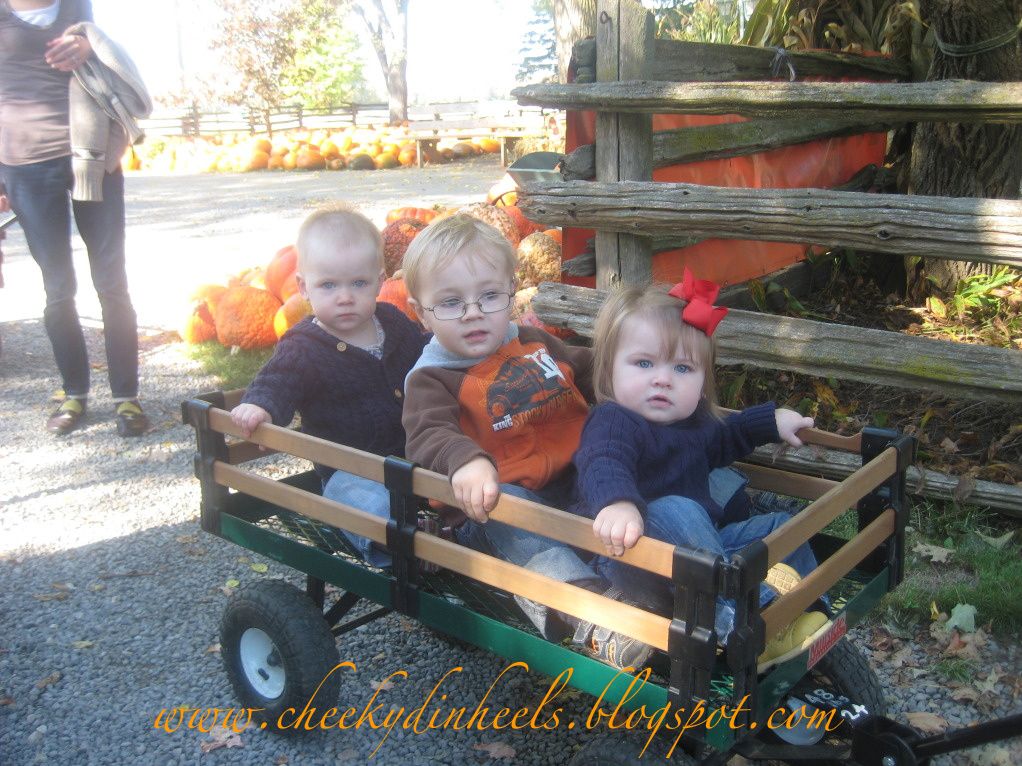 My favourite picture of The Girl from our adventure. "Say Cheese"..."eeeze!"